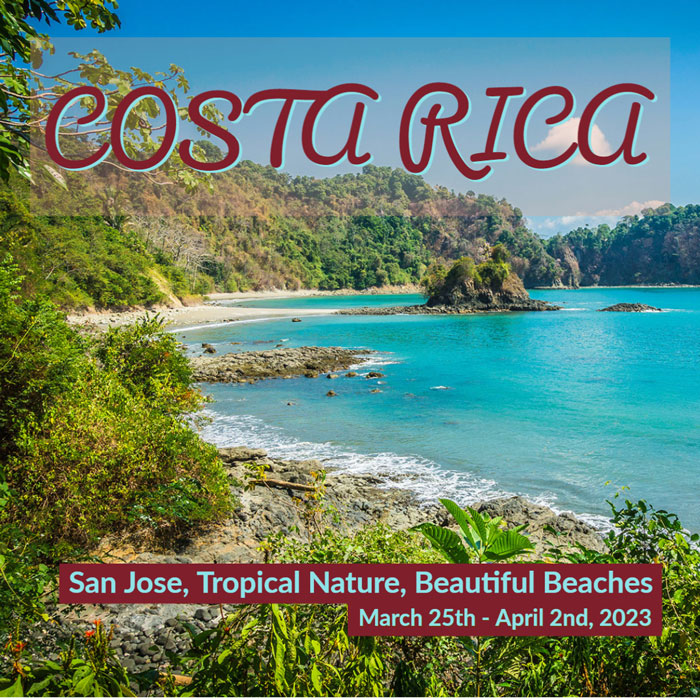 We've got a special option for seeing new sights!
The Shawnee Chamber of Commerce has an exclusive opportunity for an all-inclusive vacation to Costa Rica in 2023.
Embark on an adventure through the tropical land of Costa Rica, which can be done through the Shawnee Chamber's discounted program. Click the trip details below to learn more. Email Marlene for more information and to confirm your spot!
Contact Marlene Shirley for more information!
Book your trip by contacting Marlene.
"Loved going with the Chamber tour. The travel arrangements were wonderful and so easy to work with. Our travel guide made everything go so smoothly." - Karen Boyd, Johnson County Christmas Bureau
Past trips have included the Iceland, Canadian Rockies, Ireland, Cuba, China and Italy!