Join us for coffee and conversations!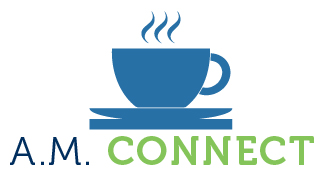 A.M. Connect is the most routine networking event the Shawnee Chamber offers!
This low-key and easy-going opportunity traditionally happens on the first and third Wednesday of each month at 8:00 A.M. During  COVID times, we've transitioned to hosting them virtually on Zoom however when safety guidelines allow we'll get back to hosting them in person!
Each unique A.M. Connect has a presenting speaker and most months also have a sponsor too. We allow the majority of the time for the speaker to present on what their business or organization does and then we always allow time at the end of each A.M. Connet for round-robin introductions, so we encourage you to join a little early and stay a few minutes later to make more connections.
Locations for each A.M. Connect rotate each month and are hosted on-site at member locations.
Interested in joining the Shawnee Chamber but want to try it out first? Attending an A.M. Connect is a great way to "try" us out.
Want to host, speak at, or even sponsor an A.M. Connect? Contact Brandon Wilcox in our office!
Check out our upcoming A.M. Connects!