Gather with Chamber members and dive into a special topic!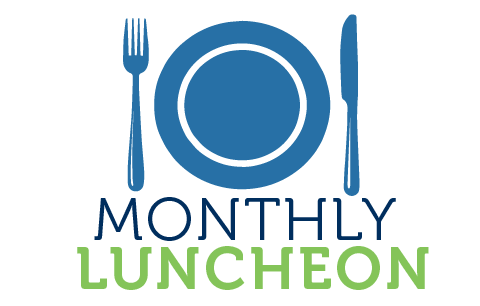 Each month we host a special luncheon where members can network, get Chamber updates, and hear from a special speaker!
For a low cost, members are invited to purchase a ticket to our monthly Chamber luncheons that traditionally happen on the fourth Thursday of each month beginning at 11:30 A.M. however, this sometimes varies.
All luncheons do provide a full meal for ticket purchasers and nearly all of our luncheons have a special theme, that includes a speaker with an insightful presentation. Some also have multiple topics and aspects of the program, including sponsor remarks, welcoming of new members to the Chamber, and more. Of course, we usually have a few minutes of networking taking place before and after.
Our luncheons frequently happen at Shawnee Town 1929's Town Hall building however, they can rotate between other Shawnee-area locations too.
Check out our standard Membership Luncheons' annual themes:
No Luncheon in July for a Summer break!
August - Over the Fence with the KCK Chamber
September - Chamber's Red Friday Cookout
October - Open Topic
November - Shawnee EDC's Good Biz Awards
December - Volunteer Appreciation and Holiday Party
Want to host, speak at, or even sponsor a Shawnee Chamber Monthly Luncheon? Contact Brandon Wilcox in our office!
Check out our upcoming Chamber Membership Luncheons!
Please note the list below also includes our SEDC Investor Luncheons.