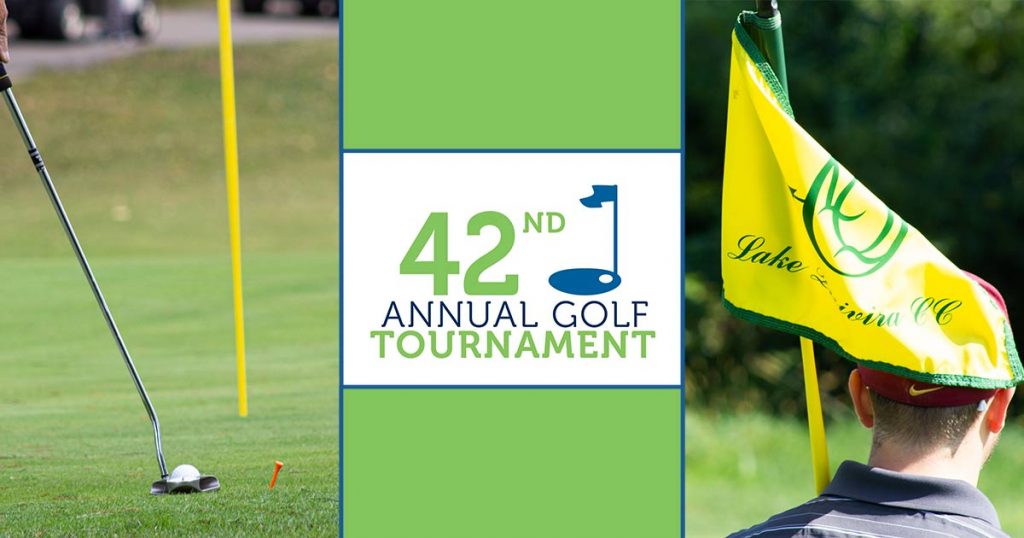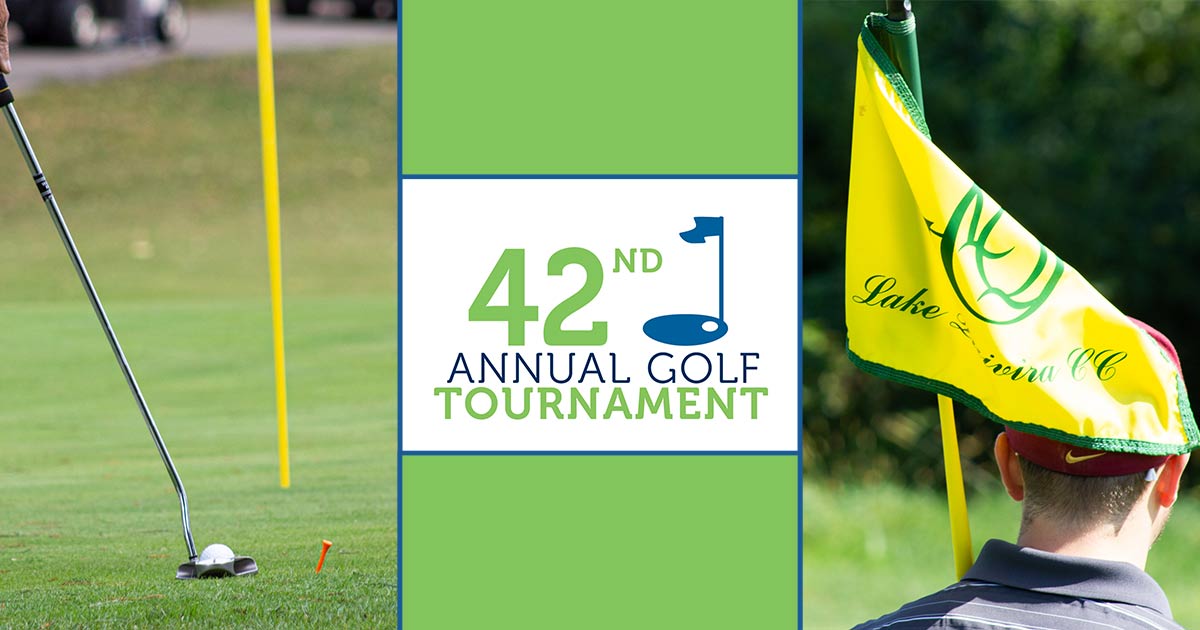 Celebrating 42 Years of Getting Out of the Office and out on the Course!
We are so excited to bring back a time-honored tradition at the Shawnee Chamber: Our Annual Golf Tournament! This year promises to be one of the best ever as we are excited to get out on the course and resume our normal tournament style. We will have a few modifications from recent years but teams and sponsors can still expect a fun day at Lake Quivira Country Club connecting with other members, competing to earn the trophy and prizes, and enjoying lots of food and drinks.
Unfortunately, we are sold out of teams but we do have a running waitlist? However, we do have sponsorships available! Contact Brandon to get on our waitlist or for sponsorship details. You can also view the tab above to see sponsorship information.
🏌️⛳🏌️⛳🏌️⛳🏌️⛳🏌️
Our schedule for the day is as follows:
8:30 A.M.    Golfer & sponsor check-in, full breakfast buffet is served including Bloody Mary bar.
10:00 A.M.    Shotgun start for golfers
12:30 P.M.    Lunch is provided at Halfway House (at the turn) for golfers
~4:00 p.M.   Golfers finish and scorecards are turned in
4:30 p.M.    Post-tournament happy hour and winner announcements
Please note: to maintain timeliness, our golf tournament is played as "par is your friend."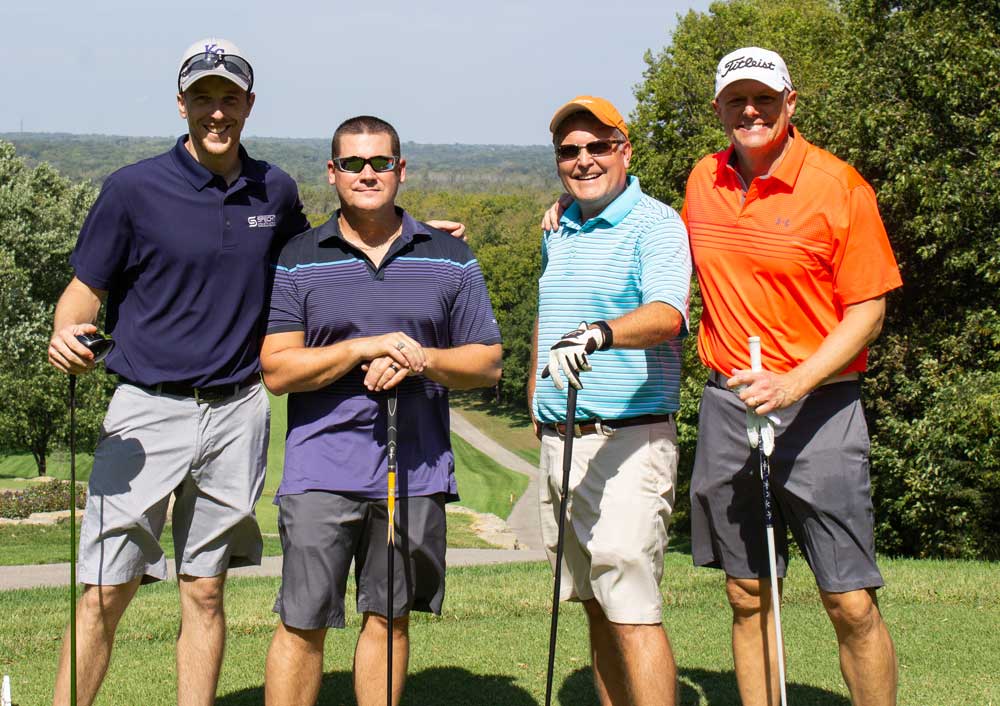 Date to be announced soon!
Stay tuned for more details! In 2021 the Shawnee Chamber will host its 42nd Annual Golf Tournament. We'll be announcing sponsorship information, timing/date, and details here soon so in the meantime make sure to get your foursome ready and hit the range the prepare!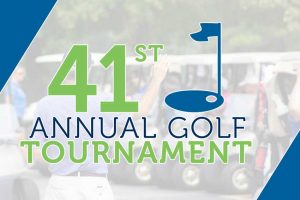 2020 has been a doozy! While we rescheduled our 41st Annual Golf Tournament from our typical date in May due to COVID, we were still able to have a wonderful day out at the beautiful Lake Quivira Country Club. We made many accommodations to account for COVID precautions for this tournament but we are so appreciative that we still had a sold-out and extremely successful tournament. Thank you to the teams who made it to tee-off as early as 8:00 a.m. and as late as 2:00 p.m. and thank you to the sponsors for making the day possible. Scroll below to browse through our photos from the tournament and to see the winning teams, winning shots, and the best dressed all below!
Check out pictures from the 41st Annual Golf Tournament here:
Winning Teams & Players: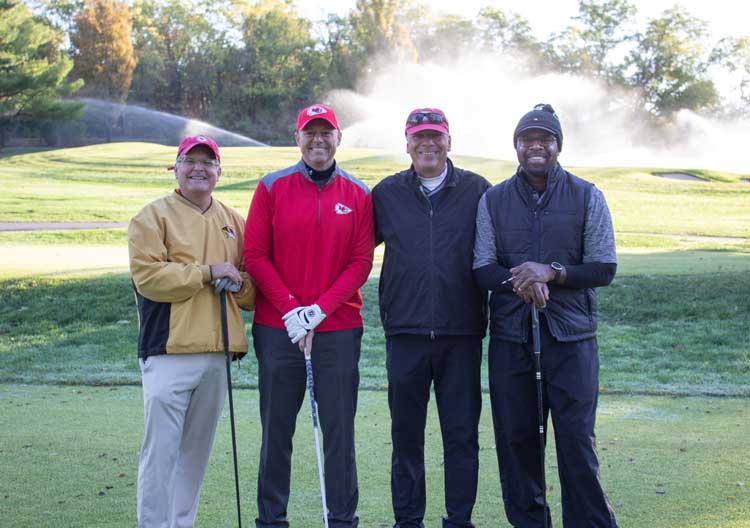 Flight A Winning Team – State Farm Insurance – John Wills & Edward Jones/Tim Deves
Paul Holmes, Tim Deves, John Wills and Dante McGrew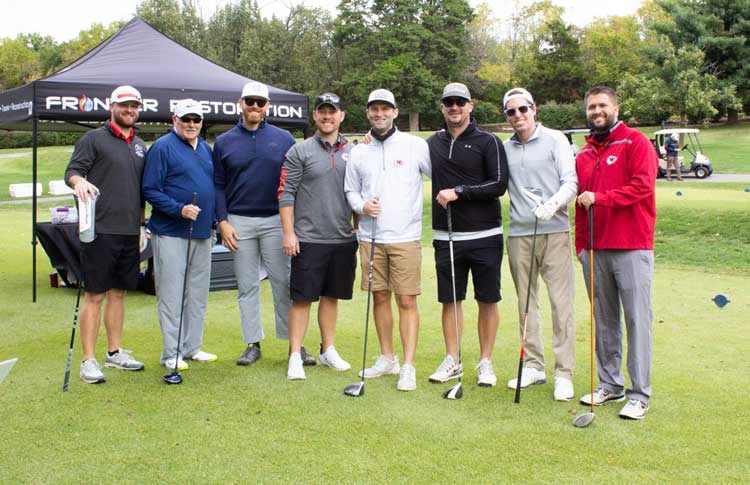 Flight B Winning Team – Amos Family Funeral Home
Parker Amos, Mitch Cooper, Jerry Holden, and DJ Read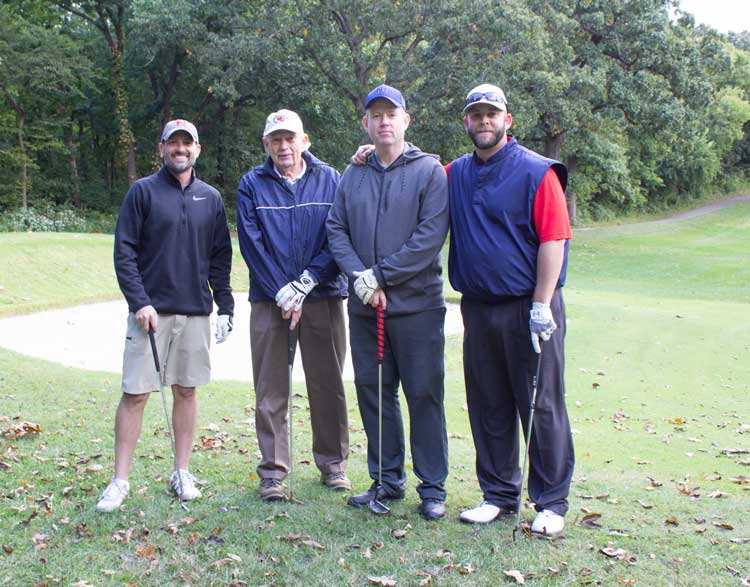 Flight C Winning Team – Summers, Spencer & Company
Scott Martin, Dennis Redd, Chris Roberts and Joey Roberts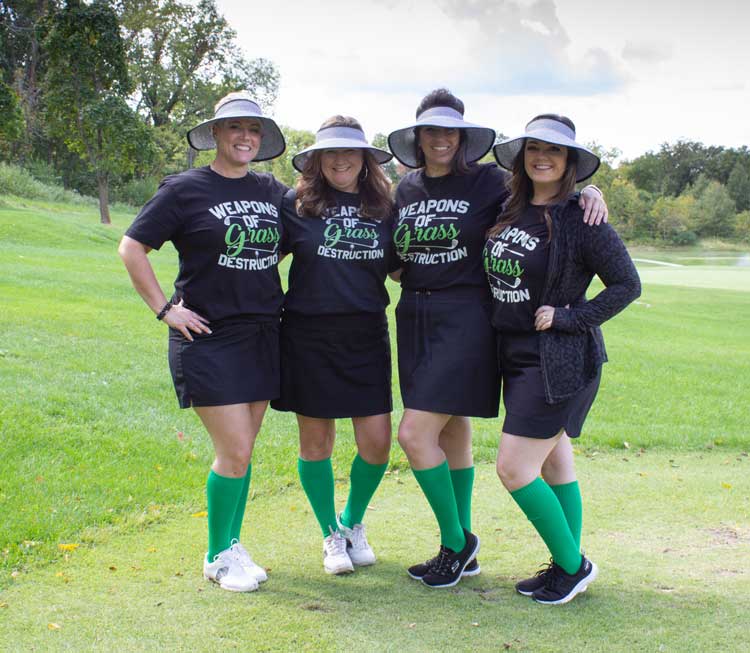 Best Dressed – SERVPRO of Greater Shawnee/Merriam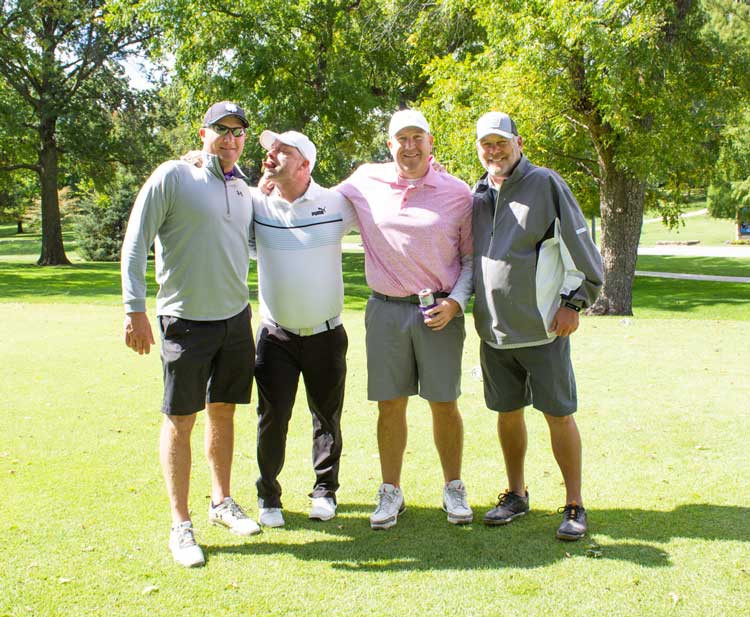 Skins Game Winning Team – SpeedPro Shawnee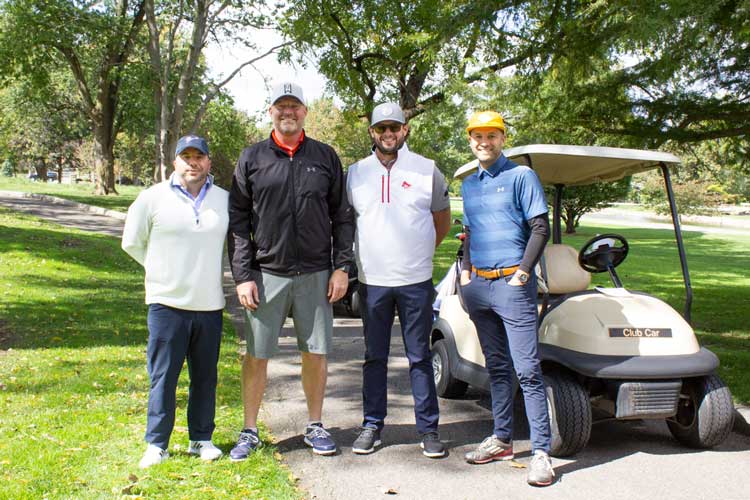 Longest Putt  – Jay Runnefeldt, ARC General Contracting Team
Most Accurate Drive  – Ned Eddy, ARC General Contracting Team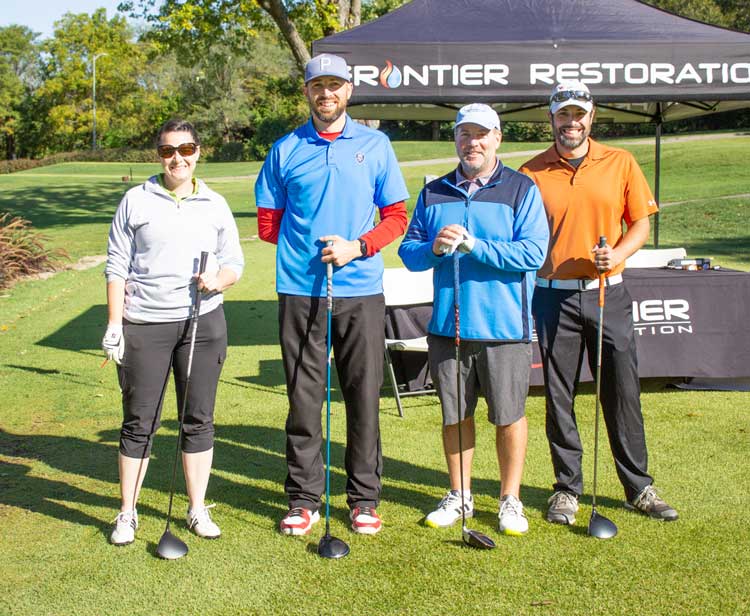 Closest to the Pin  – Jeff Fisher, Academy Bank
(not pictured)
Longest Drive – Craig Hulse, Team Albers