Each year Visit Shawnee's staff and executive committee nominate and give out two awards to members of the local tourism and hospitality industry. These awards are then announced at Visit Shawnee's annual Tourism Luncheon that traditionally is held in May. Find out more about these awards and their past winners below!
Wondering why our 2021 Awardees were chosen? Read our blog post announcement!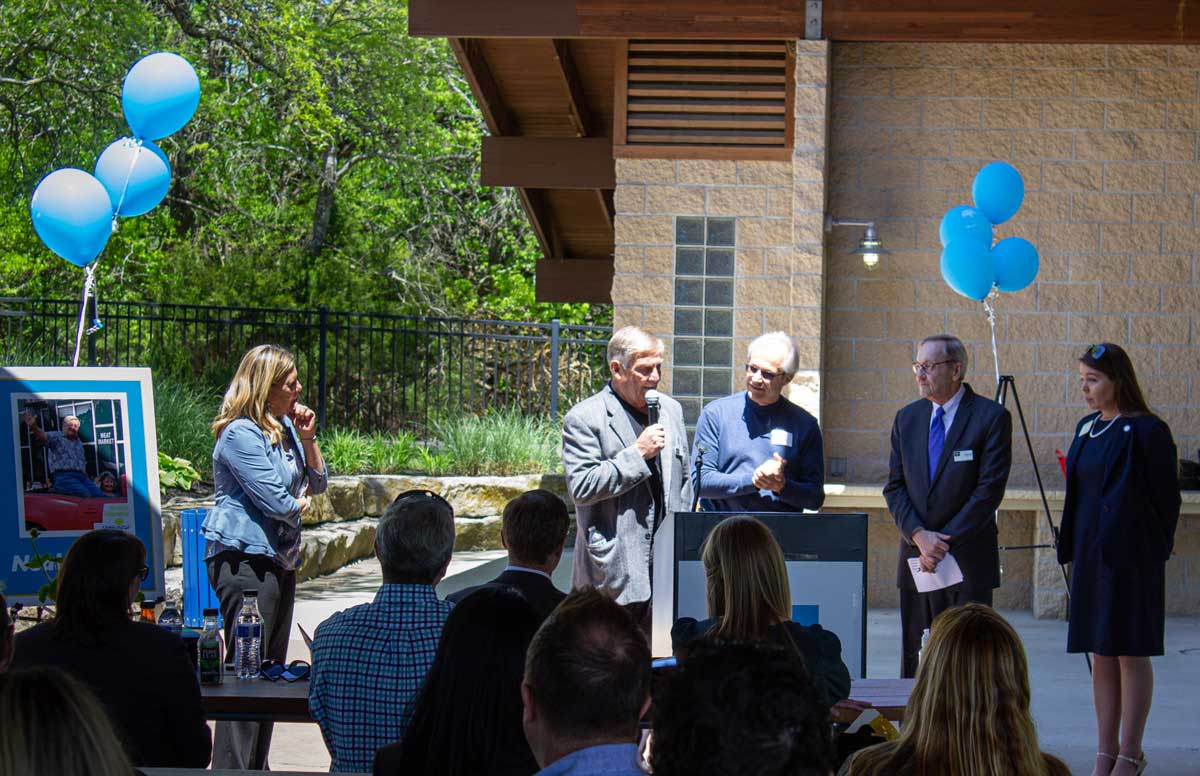 Neal Sawyer of Rebuilding Together Shawnee accepts the Shawnee Good Starts Here award at the Tourism Celebration Luncheon.
This award is presented annually for outstanding service to Shawnee Tourism, including the production of important events, continued excellence in service, creative offerings for visitors, and more....
2021 - Neal Sawyer, Rebuilding Together Shawnee
2020 - Will Walker, Old Shawnee Pizza
2019 - Tonya Lecuru, Shawnee Parks & Recreation
2018 - JoLynn Brosnan, Courtyard by Marriott
2017 - Mark Hembrey, Hereford House Shawnee
2016 - Neil Holman, Shawnee Parks & Recreation
2015 - Randy Bull, Hampton Inn Shawnee
2014 - Jeff Meyers, Shawnee Mayor
2013 - Ron Deffenbaugh, Deffenbaugh Foundation
2012 - Wheels & Dreams Car, Truck & Bike Show, Shawnee Downtown Business Association
2011 - Donna Sawyer, Old Shawnee Days
2010 - Charley Vogt, Country Club Bank
2009 - Jack Waters, Parkway Real Estate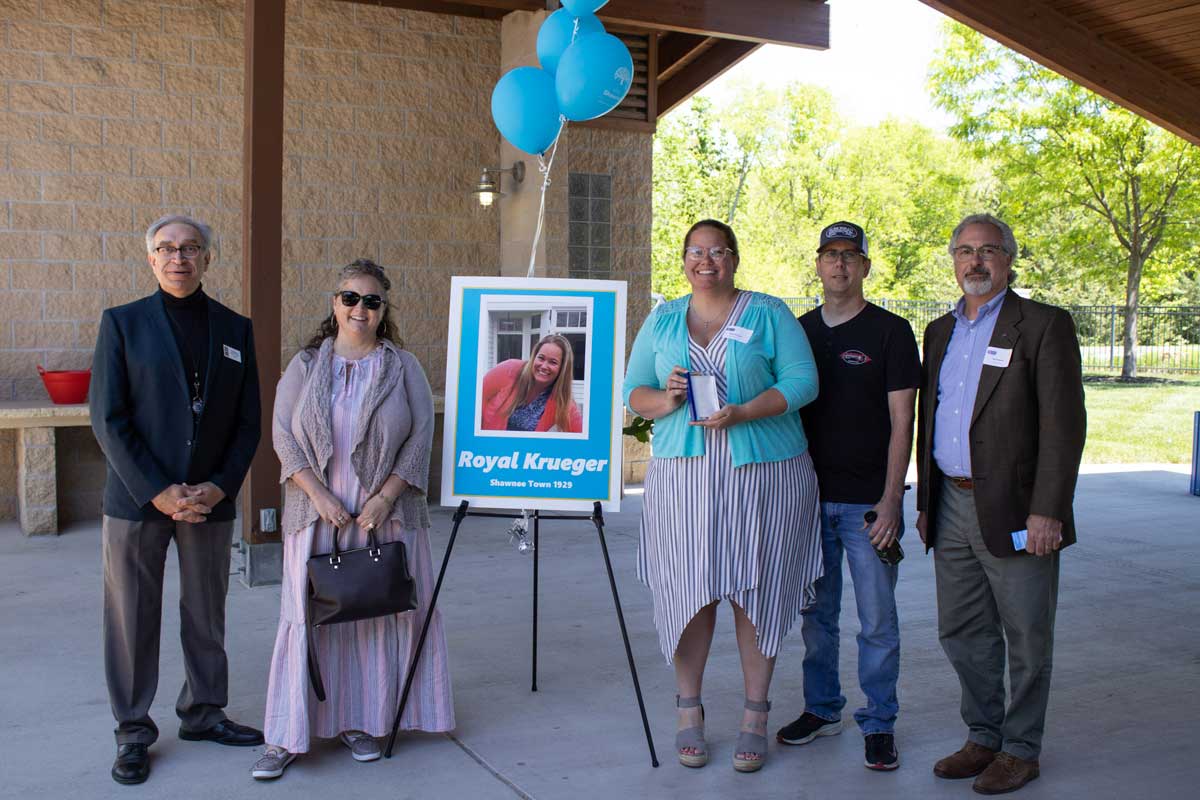 Charlie Pautler, Maureen Kronawitter, Royal & Jason Krueger, and Neil Holman pose after Royal Krueger of Shawnee Town 1929 receives the Shawnee Friendly Service Award at the Tourism Celebration Luncheon.
Shawnee Friendly Service Award
This award is presented annually to a hospitality employee who is known for his or her exemplary customer service embodying the Shawnee spirit.
2021 - Royal Krueger, Shawnee Town 1929
2020 - Amber Yonts, Courtyard by Marriott Shawnee
2019 - Mary Beatty, Hereford House Shawnee