Visit Shawnee Announces its Two 2022 Tourism Award Recipients
On May 19th, 2022, Visit Shawnee continued its tradition and named its two annual Tourism Award recipients at its Tourism Celebration Luncheon. The Tourism Luncheon featured Katherine Holland of the Kansas City Sports Commission as its key speaker! It was hosted at the Shawnee Civic Centre and Katherine provided remarks on how sports tourism impacts our region and local economy. As the Director for the 2026 World Cup Bid, she also gave an overview of the opportunity to host games or training as part of the 2026 World Cup.
After Katherine's remarks, the award recipients were announced. See who received each below! For more information on Visit Shawnee's Tourism Awards, visit their overview page where you can see past recipients of the awards.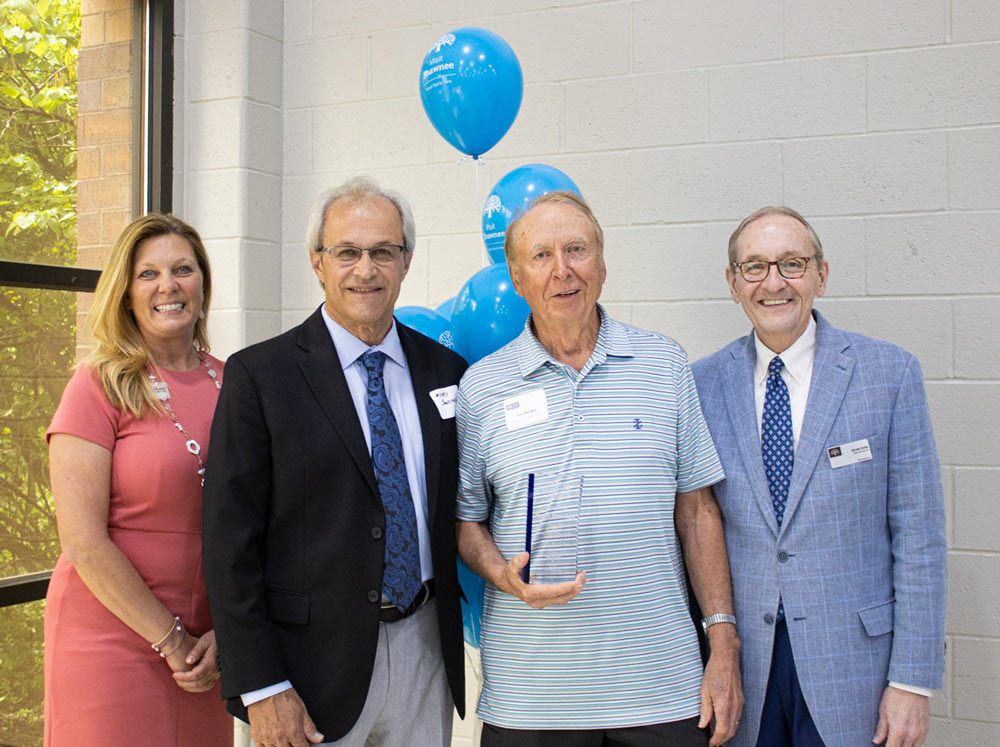 2022 Good Starts Here Award - Dave MacKay
The Good Starts Here Award is nominated and selected by the Visit Shawnee Executive Committee, and it is presented annually for outstanding service to Shawnee Tourism, including the support of community events, excellence in service, welcoming offerings for visitors, and more...
Dave MacKay the Managing Partner of Shawnee Mission Beach Volleyball was named as the 2022 Good Starts Here Award recipient for his longtime commitment to the community and for providing unique recreation opportunities to Shawnee citizens and its visitors. Dave has served on the Visit Shawnee Advisory Committee for over 14 years and has been an active volunteer in the Visit Shawnee tent at community events.
Specifically, Dave opened Shawnee Mission Beach Volleyball in the now coined "Valley of Champions" district in Shawnee over 20 years ago. Since its inception, it has hosted tournaments and countless leagues, bringing in tens of thousands of visitors from all over the region to our community.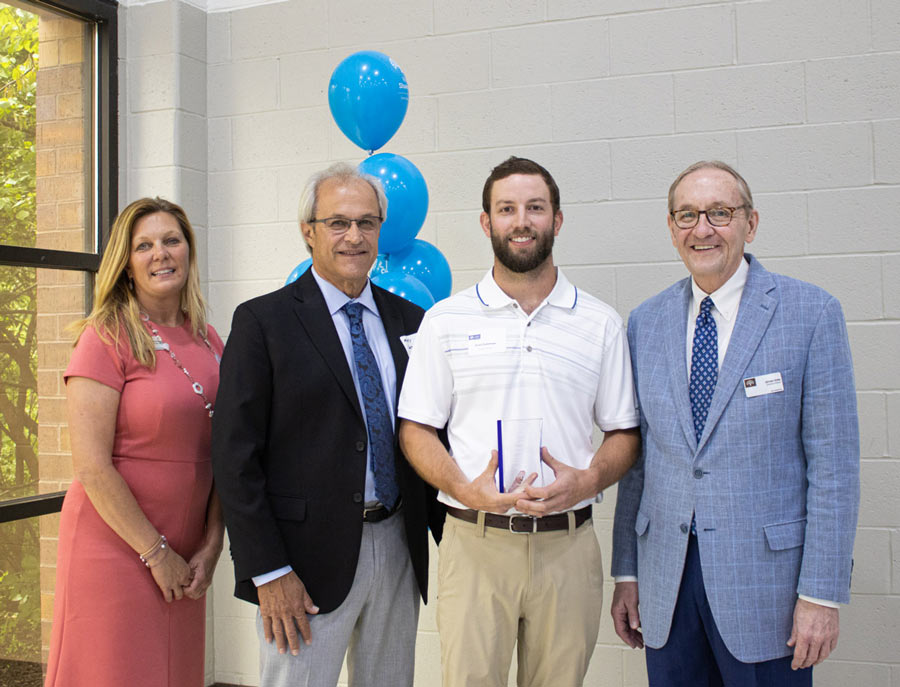 2022 Shawnee Friendly Service Award - Evan Cummings
This Shawnee Friendly Service Award is presented annually to a line-level hospitality employee who stands out for their exemplary customer service for and embodying the Shawnee service spirit. Managers of local hospitality businesses and organizations nominate their employees for this recognition and the Visit Shawnee staff chooses a recipient based on the application criteria.
Evan Cummings of Transport Brewery was named the 2022 Shawnee Friendly Service Award recipient for his excellence in customer service and for his embodiment of the tourism spirit. Evan is a bartender and has been a constant friendly face and helpful voice at the establishment since it opened in the revitalized downtown neighborhood.
In addition to bartending, Evan also helped launch the mental health beer program at Transport that donates funds to local charities, and he volunteers his time off the clock to make Transport events like Oktoberfest and Maifest a success. He can be seen breaking down tents and serving as the resident "handyman." – always with a smile and good natured attitude.