Celebrate St. Patrick's Day In Shawnee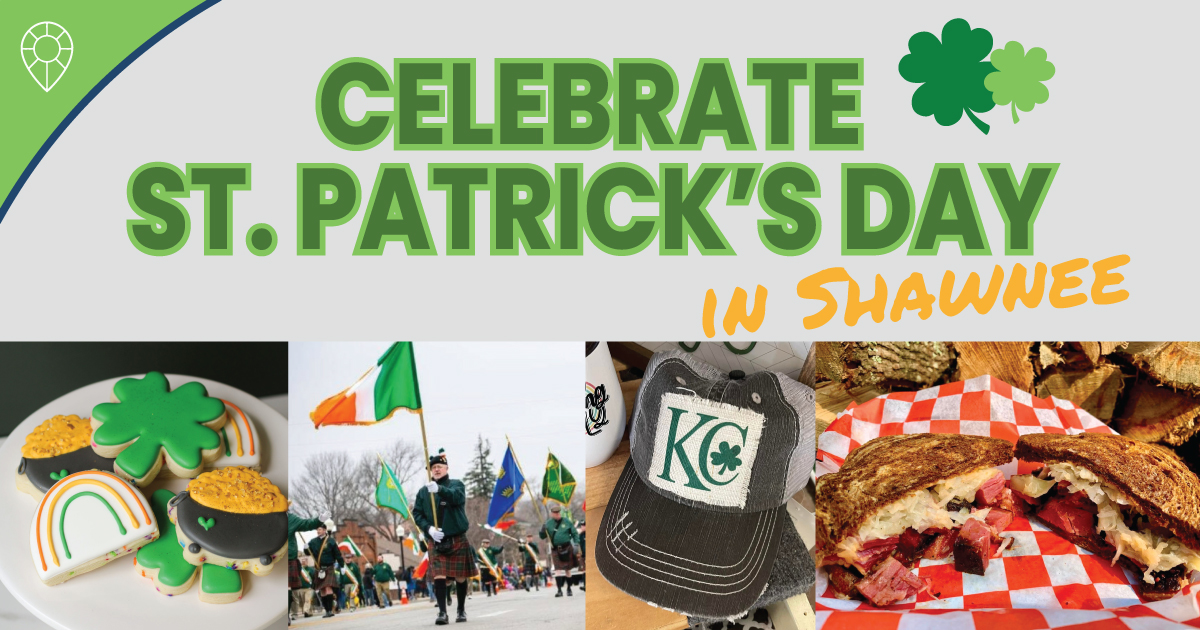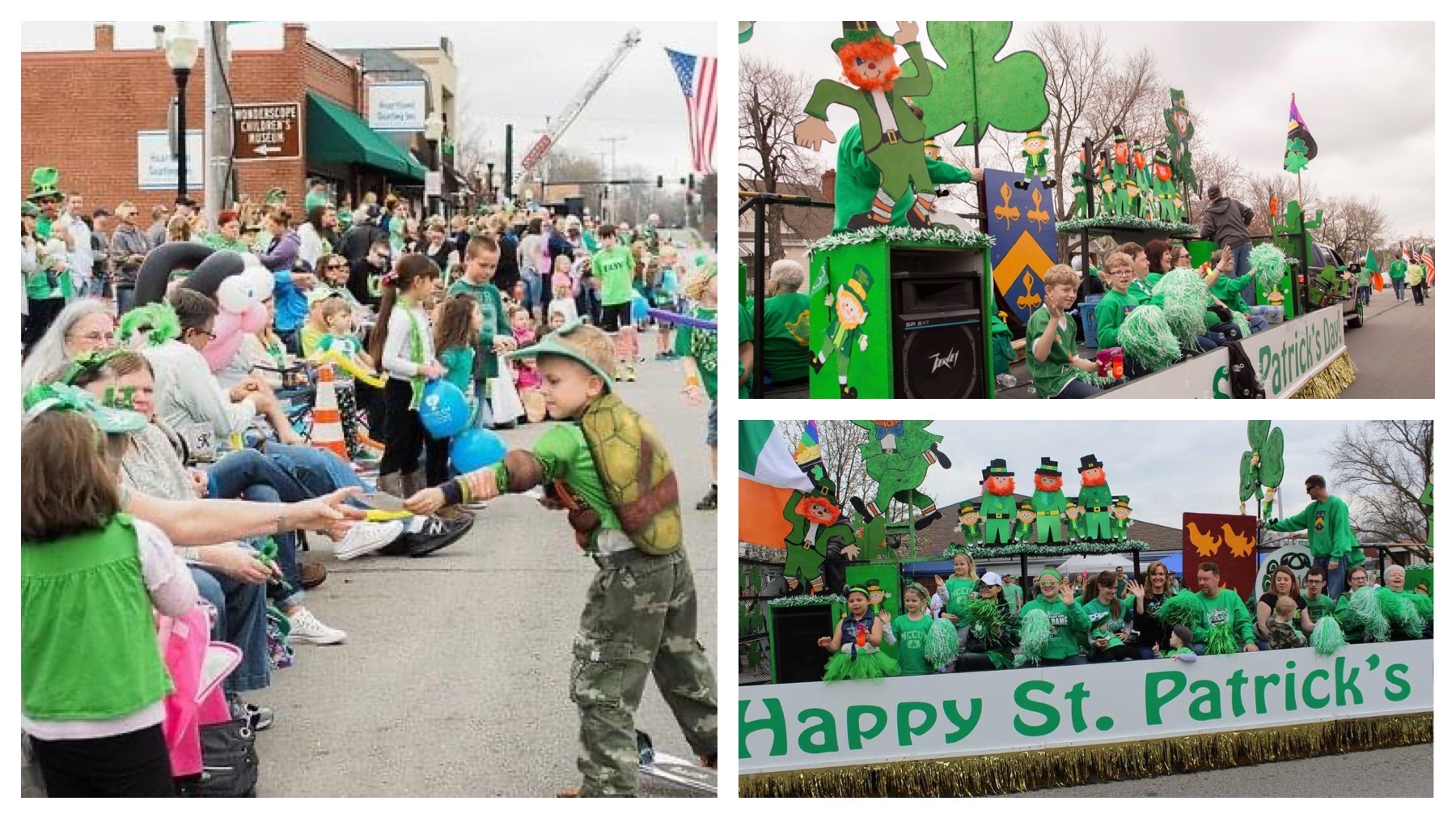 Shawnee's St. Patrick's Day Parade is Back
Join us on Sunday, March 13th for the 38th Annual Shawnee St. Patrick's Day Parade organized by the Irish American Club of Johnson County. Grab your spot along the parade route in time for the 1:00 pm start.
The Parade will begin at the corner of Johnson Drive and Monrovia Avenue. The Parade will then head East on Johnson Drive to Nieman Road.
This year's Parade theme is "What's Your Irish Super Power?" If you or your organization would like to participate in the parade please email: irishamericanclubofjoco@gmail.com
The annual Sister Cities Duck Race will take place in the Herman Laird Park parking lot starting at 4:30 pm.
St. Patrick's Day Shopping
Headed out to the parade? Meeting up with friends or just looking to show off your Irish side? Here's where you can go to add some Shamrock's to your day and we've included any St. Patty's specials we know of!
Embellish Boutique - special St. Patrick's Day shirts with green on them! (pictured above)
Pink Charming Boutique - fun garden gnomes that make perfect front porch decorations and other great St. Patrick's day apparel! (pictured above)
ShananiGanns - lots of great green themed custom items, including hats, home decor, and glasses, of course with their off-the-cuff humorous phrases.
By B boutique - St. Patty's themed flannel shirts and fun t-shirts!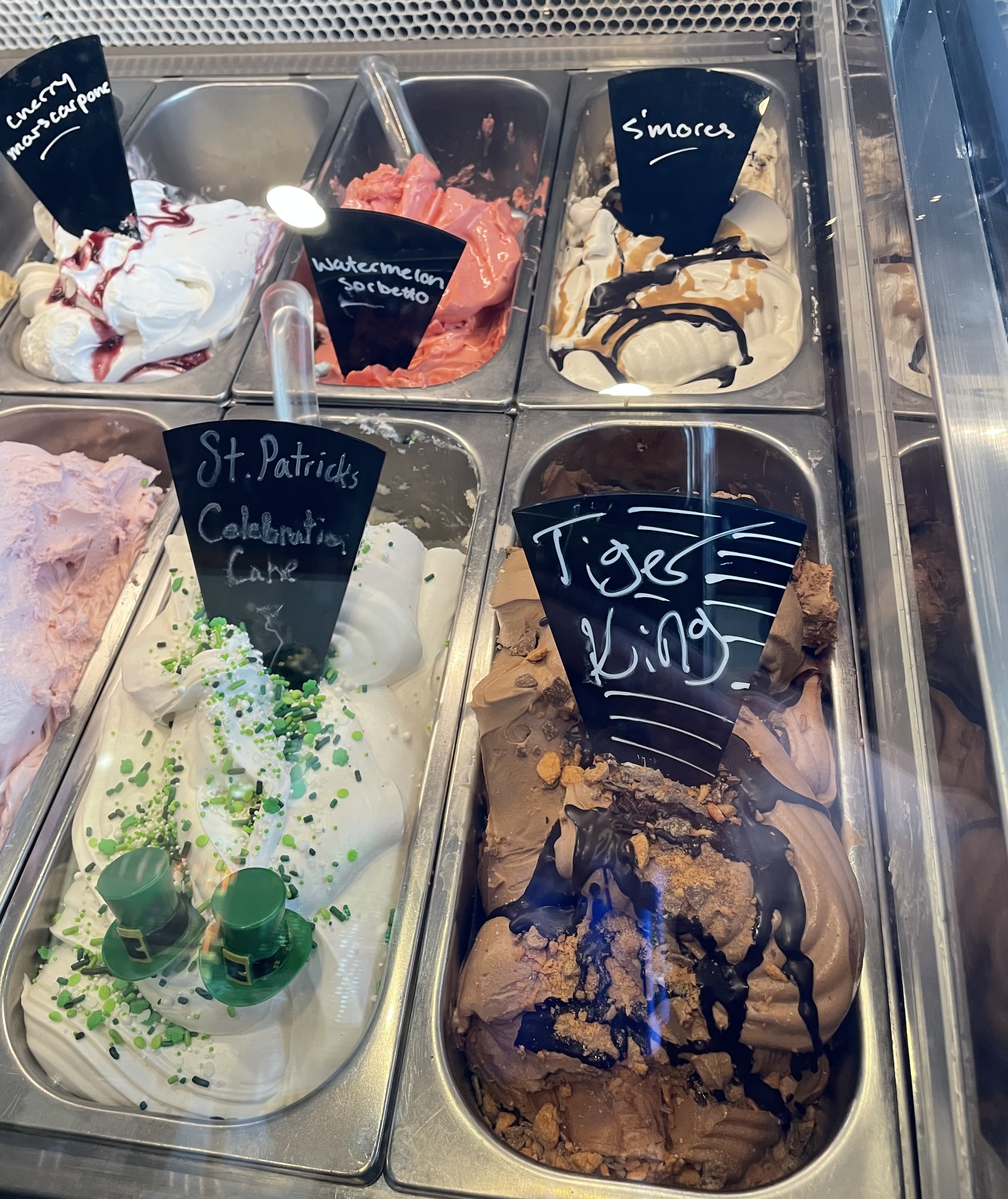 St. Patrick's Day Restaurant Specials
Looking for a taste of Ireland? Find it right here in Shawnee. We have everything from Corned Beef Burnt Ends to Chocolate Irish Cheesecake and St. Patrick's Celebration Gelato.
Knub's Pub - Full-on St. Patrick's Day Party! They are hosting balloon art, music, Karaoke, games, and much more, PLUS  Corned Beef and Cabbage Dinner.
Aunt Jean's Cup and Cone - St. Patrick's special-themed celebration gelato (pictured above)
eggtc. - lucky Irish specials including Irish Benny's and a Shamrock mocha
Hayward's Pit BBQ - their special corned beef burnt end Reubens!
McLain's Market Shawnee - Irish breakfast special on Sunday before the Shawnee St. Patrick's Parade, Chocolate Irish Cheesecake, Irish Soda Bread, and lots of other green and orange St. Patrick's items!

Jake's Place

- Jake's is a large sponsor of the St. Patrick's Parade in Shawnee on March 13th.
Nick and Jake's - St. Patrick's Irish family take home dinner, that includes 1.5 lbs of Corned Beef, Cabbage, Roasted Red Potatoes and Carros, Irish Soda Bread Muffins, and Homemade Beer Mustard
Barley's Kitchen + Tap - Live music from Garrett Childers & Ekho Duo + Corned Beef & Cabbage, Reuben Sandwiches and Drink Specials
Tanner's Bar & Grill - Corned Beef & Cabbage served with New Potatoes special.
Pegah's - Corned Beef & Cabbage Green Beans, Mashed Potatoes, and a Dinner Roll!
Bates City BBQ - Corned Beef Ends!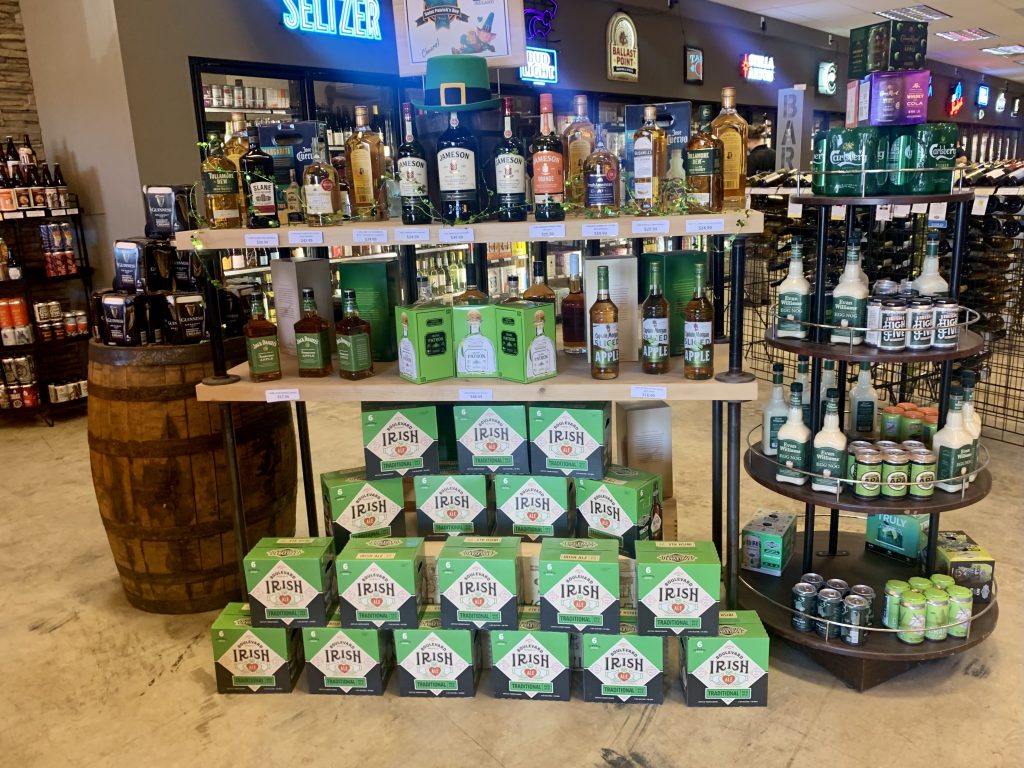 Where to Say an Irish Toast with Friends
It is tradition for some to raise a glass in honor of St. Patrick. Here's where you can go to gather with friends or shop for your favorites to bring home.