Shawnee Spots to Get Food or Drinks for the Big Game!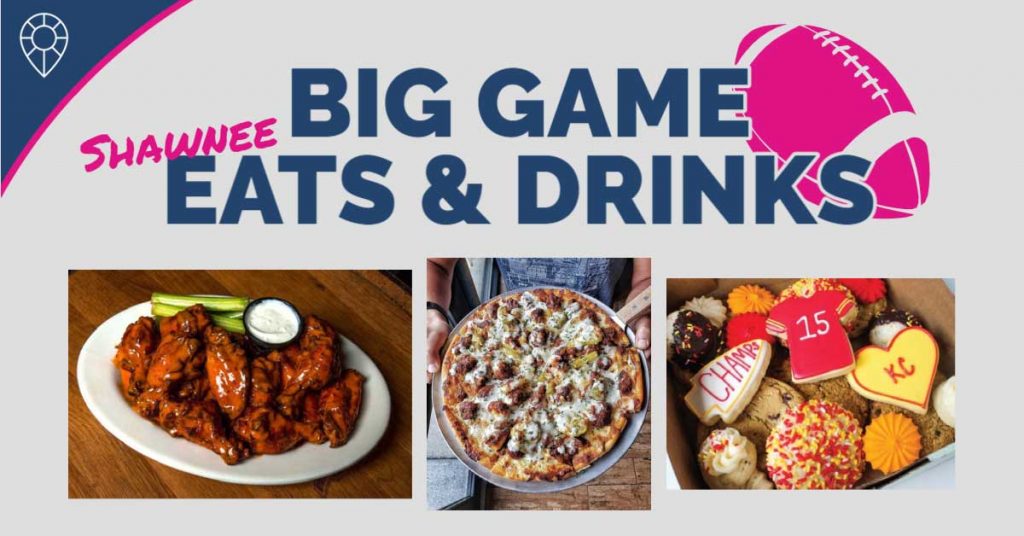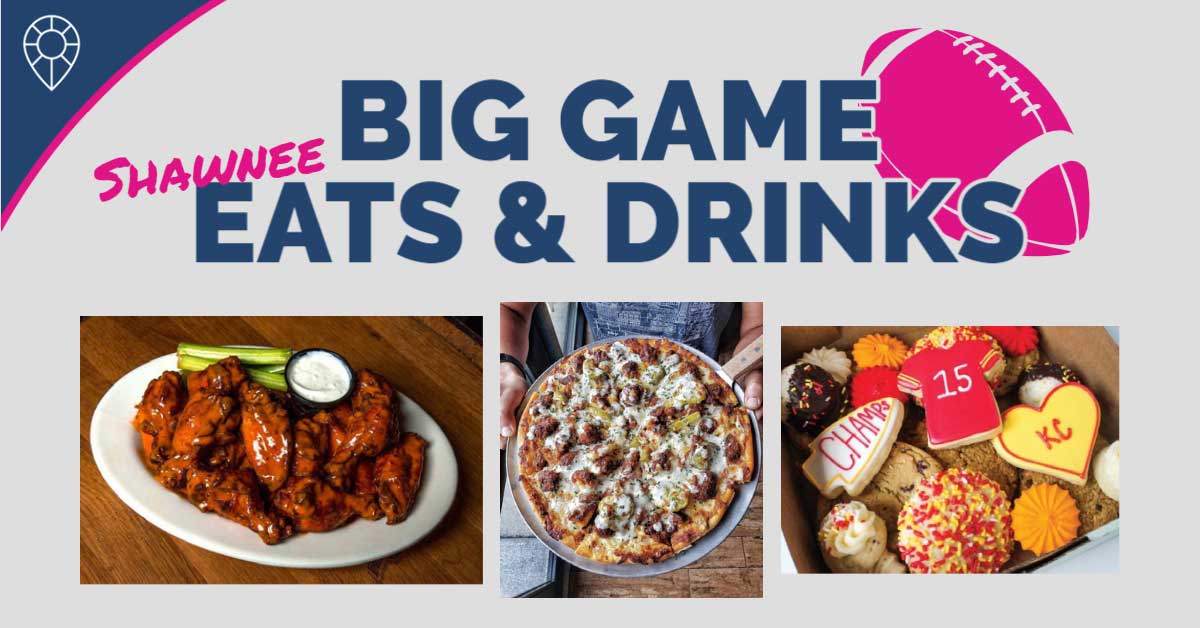 Our hometown team back in the Super Bowl this weekend! We're excited to root for the Chiefs as they play this Sunday and while you may have started thinking about plans for how you'll watch the big game...make sure you've also figured out your plans for what you'll be eating and drinking too!
To help, we've put together a list of different specials, promotions, discounts, and parties many Shawnee restaurants are offering for Sunday. Check them out below!
See anything we are missing? Let us know by sending us a DM on facebook: www.facebook.com/allinshawnee
Platters and More at Hayward's Pit BBQ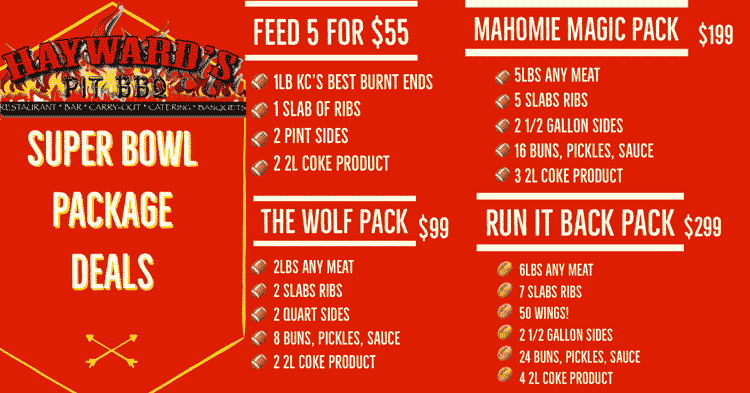 Hayward's is a KC staple for BBQ and opened just a few years after the Chiefs won their first super bowl (in 1970). Why not celebrate them running it back once again with this historic spot.
Their specials:
$55 - 1lb burnt ends, 1 slab of ribs, 2 pints of sides, 2 2L sodas
$99 - 2lb any meat, 2 slabs of ribs, 2 quarts of sides, 8 buns with pickles and sauce, 2 2L sodas
$199 - 5lb any meat, 5 slab of ribs, 2 1/2 gallons of sides, 16 buns with pickles and sauce, 3 2L sodas
$299 - 6lb any meat, 7 slabs of ribs, 50 wings, 2 1/2 gallons of sides, 24 buns with pickles and sauce, 4 2L sodas
Wings, Beer and Pizza at The Other Place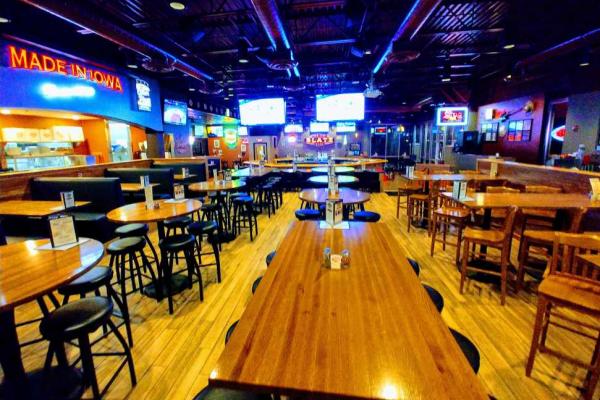 Located in Western Shawnee, The Other Place is one of Shawnee's most popular sports bars! Their specials are limited to dine in but are still a great deal.
Their special:
Half Price Wings
$12 - 14" 2-Topping Pizza
$3 - 22oz Domestic Beers
Craft Brews at Servaes Brewing Company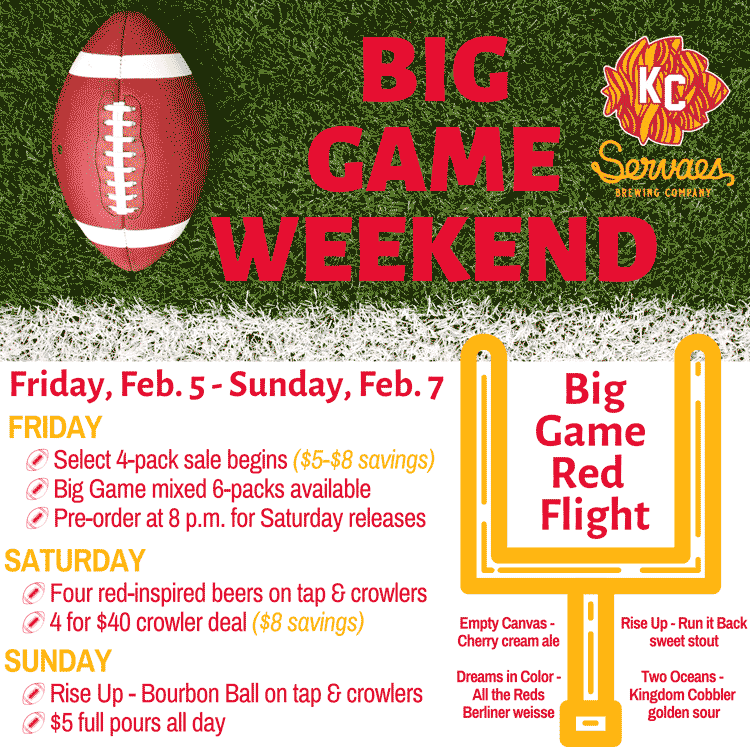 One of the best things about Servaes Brewing company is that every time you go in, you'll be able to try a whole new menu of brews! This Sunday will be no different and their offer new taps and specials all weekend.
Their specials:
Friday: various 4 pack sales (lasts all weekend), Big Game mixed 6 packs
Saturday: 4 for $40 crowlers deal
Sunday: $5 pours ALL DAY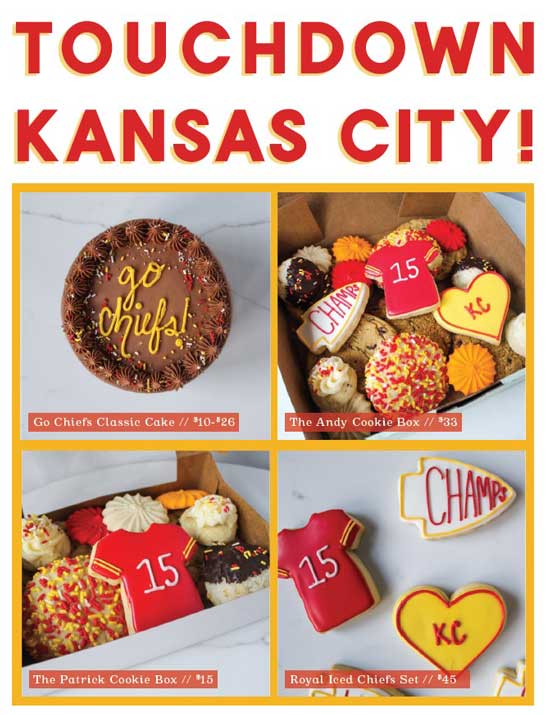 There are a few different options being offered at the recently opened and sweet tooth favorite McLain's Market Shawnee. All are decorated wonderfully and will give your Super Bowl Spread an extra bit of shine:
Their specials:
$10 - 26 Go Chiefs Classic Cake
$33 - Andy Cookie Box
$15 - Patrick Cookie Box
$45 - Fully decorated Sugar Cookie Chiefs set
Beer and Gear at Transport Brewery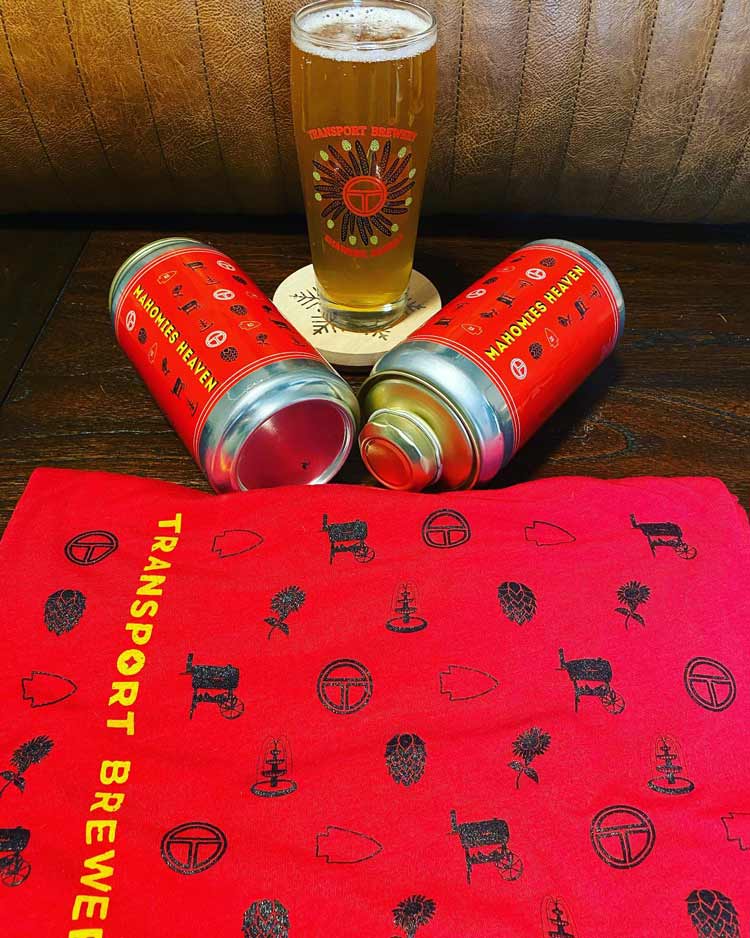 Transport Brewery is offering more than just a beer special this Super Bowl runup. Celebrating our special #15, they are offering a discount on their red and yellow t-shirts and their Mahomies Heaven  Belgian Table Beer every day leading up to Sunday!
Their special:
$10 - Red and Yellow Transport Brewery Shirt
$10 - Crowlers of Mahomies Heaven
Wings and More at Nick and Jake's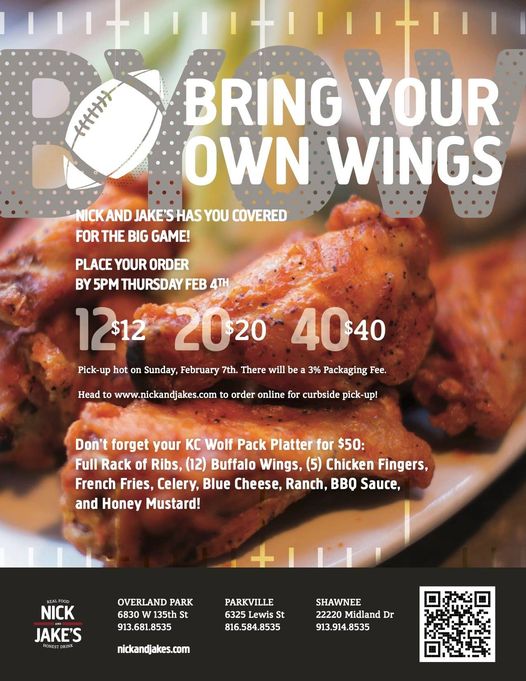 Nick and Jake's isn't just offering wings but that specific special sure is a good one! They've got discounts on 12, 20 and 40 wing packages. PLUS you can order online for curbside pickup.
Their specials:
$12 for 12, $20 for 20 or $40 for 40 wings
KC Wolf Pack Platter for $50 which includes: Full rack of ribs, 12 wings, 5 chicken fingers, french fries, celery, and tons of sauces!
BBQ Feast at Blind Box BBQ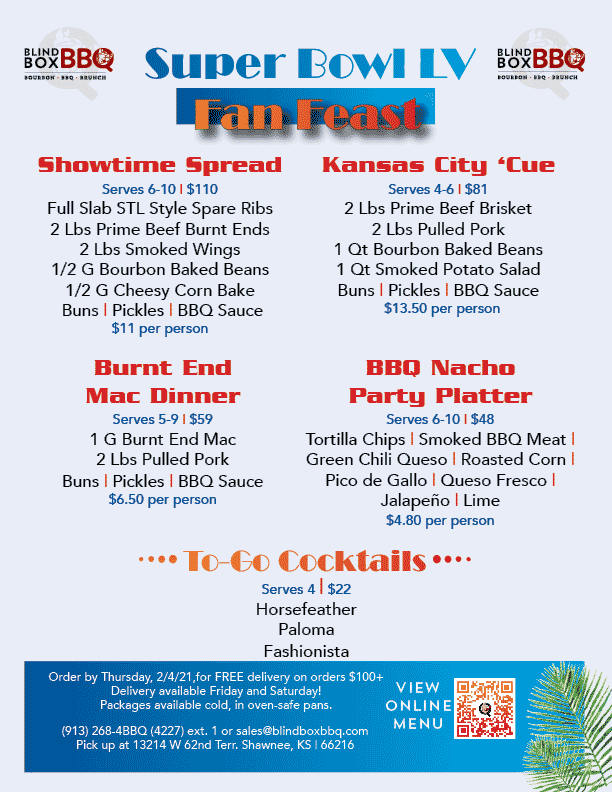 Blind Box isn't joking with their menu options for Sunday. They are offering 4 different full-on feasting options all serving between 5-10. From Burnt Ends to BBQ Nachos, your party will certainly be happy and quite full.
Their specials:
$110 (feeds up to 10)- Ribs, Burnt Ends and Wings spread
$81 (feeds up to 6) - Briskey and Pork Spread
$59 (feeds up to 9) - Burnt End Dinner
$48 (feeds up to 10)- BBQ Nacho Platter
To Go Cocktails also available
Order by Thursday, Feb 4th and get free delivery!
Wings and Teasers at Tanner's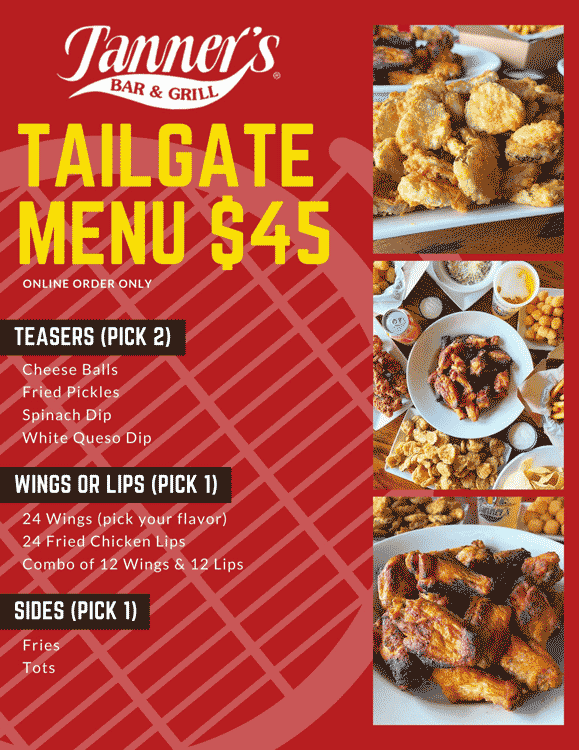 Tanner's can do both! You can order some of their specials from the custom Super Bowl weekend menu and they have dine-in options too! Make sure to secure a table if you plan to hang out on-site for the big game.
Their specials:
Bone In: $80 - 75 wings, $55 - 50 wings, $27 - 25 wings
Boneless: $55 - 75 wings, $37 - 50 wings, $20 - 25 wings
Dip - $68 - ~60, $50 - ~40, $25 - ~ 20
$45 - Special Tailgate Menu
Craft Brews at Pathlight Brewing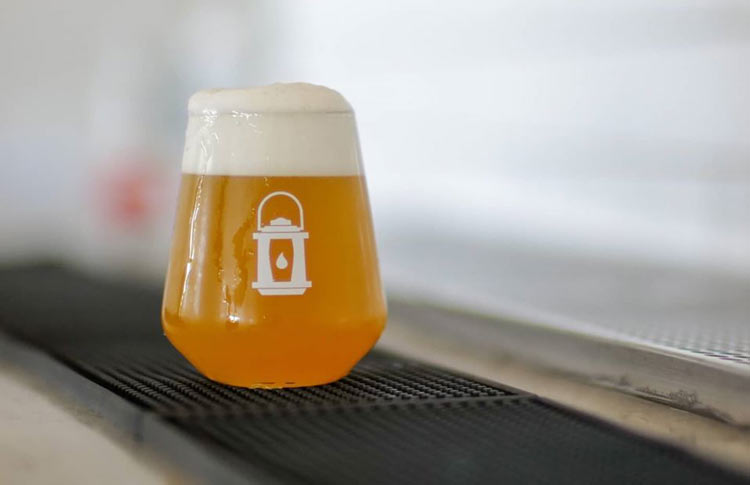 Pathlight Brewing has quickly made a name for itself within the KC metro for their brews and their fun can releases. Stop in on Sunday for a special deal (although they'll close at 5pm) and maybe pair it up for lunch from Hayward's BBQ, who delivers to Pathlight!
Their specials:
$5 pours all day Sunday from Noon - 5pm
All the Apps at Harley's Hideaway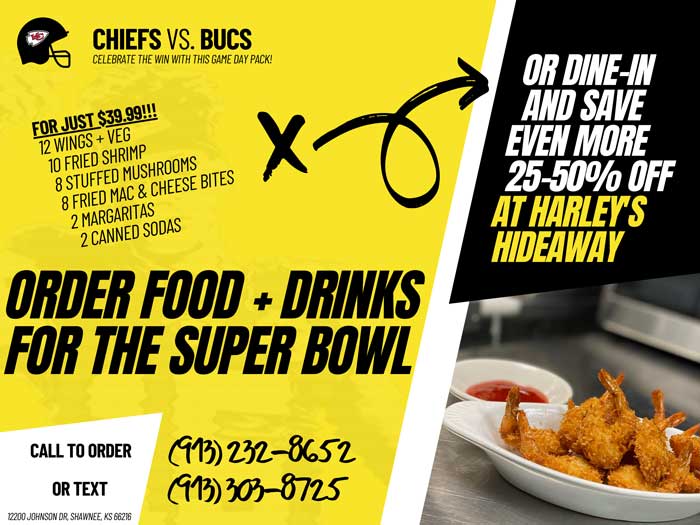 Harley's Hideaway is pretty new to the scene here in Shawnee and their location is tucked away on Johnson Drive just west of Quivira Road. While their space is intimate their food packs BIG flavor! Make sure to add this new spot to your list to try.
Their specials:
$39.99 - 12 Wings and veggies, 10 friend shrimp, 8 stuff mushrooms, 8 fried mac and cheese bites, 2 margs, 2 sodas!
Pizza at Old Shawnee Pizza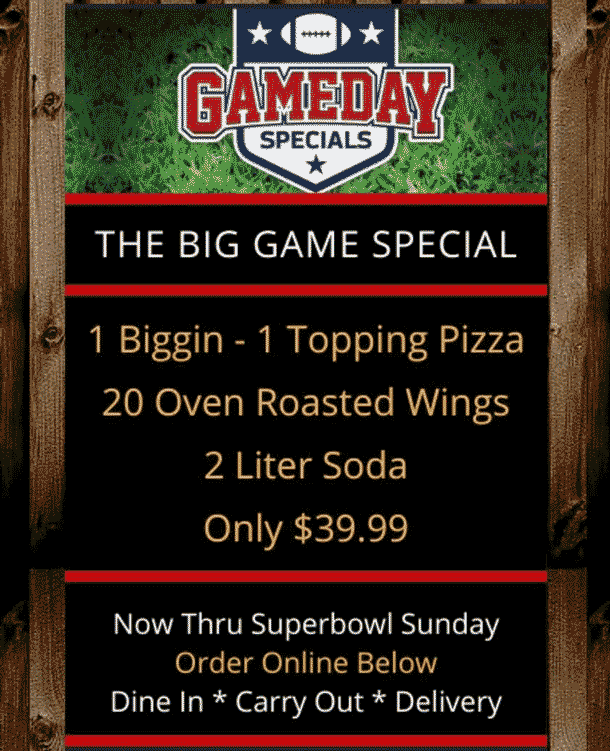 Nothing pairs better with football than pizza, so why not grab a BIGGIN' from Old Shawnee Pizza on special this Sunday! They'll also throw in wings and soda too with their special.
Their special:
$39.99 - One BIGGIN' one topping pizza, 20 large wings, 2 Liter Soda
Wings and Drinks at Knub's Pub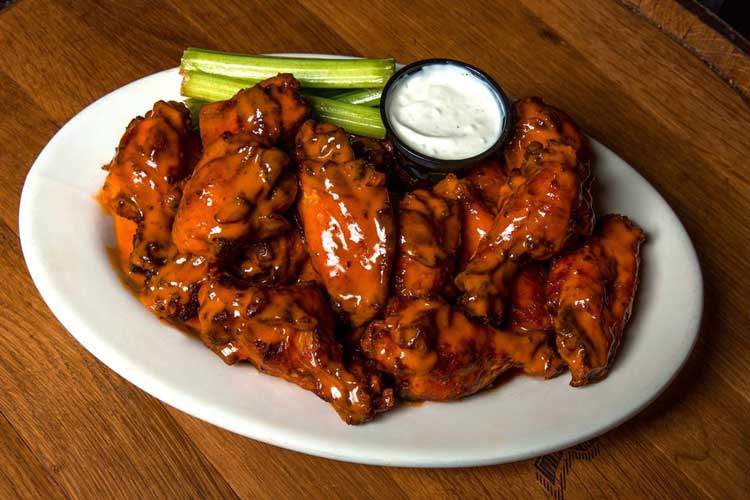 Knubs Pub, located on the NE corner of Johnson & K-7 is known for its friendly atmosphere and delicious bar food. They are also offering specials, dine-in only, for the big game this Sunday!
Their special:
10 wingies for $8.99
20 wingies for $17.98
Buckets of Beer and various Liquor Specials PLUS $3 Fireball Shots.
Chicken Fingers at Raising Canes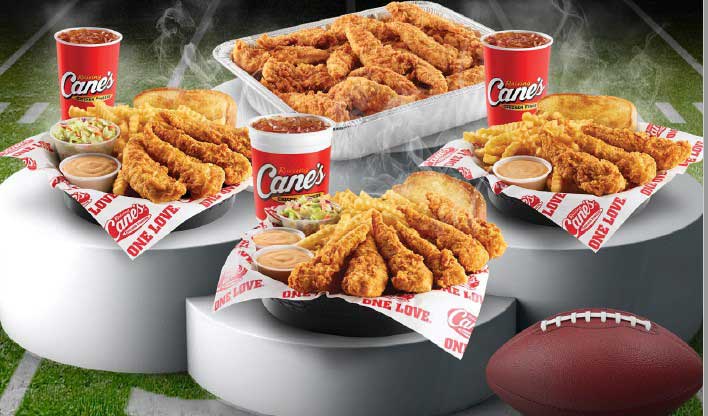 Known for their one specialty, you can't go wrong with a basket of chicken fingers from Raising Canes. While they aren't offering a specific special, their meals are always affordable and they have their tailgate packages available too.
Please note their Shawnee location will close 30 minutes after kickoff, so order ahead by the app if you can!
Sandwichies at Jimmy Johns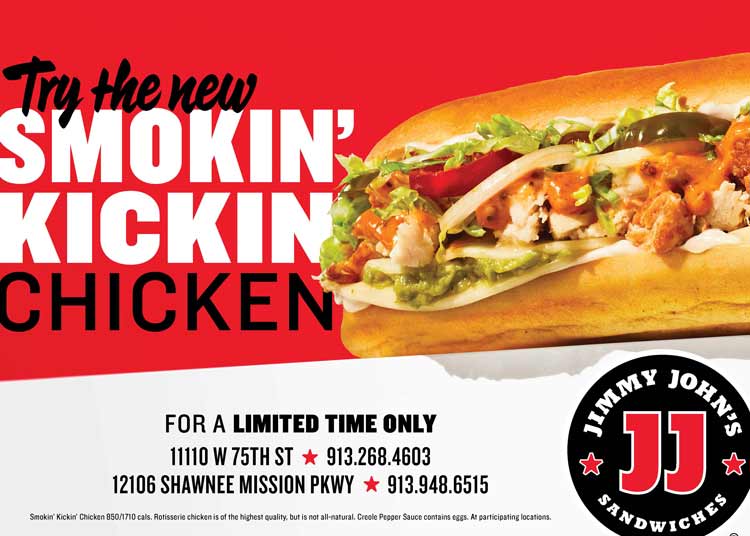 Did you see that Jimmy John's debuted a new sandwich! Just in time for the Super Bowl they are now offering their first-ever Smokin' Kickin' Chicken sandwich. Check it out and make sure to order it before the limited-time offering is up.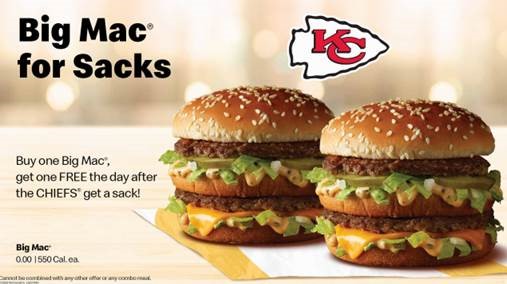 While there's not a Super Bowl specific special at an area McDonald's, don't forget to get a buy one, get one FREE Big Mac at McDonald's the day after the game (as long as the Chiefs get a sack).