On March 13th, Shawnee Chamber President & CEO Ann Smith-Tate sent an email communication to members addressing our COVID-19 response. We encourage you to read this message and explore our resource page.
Since the initial spur of the COVID-19 pandemic, we have continued to communicate directly with all Shawnee businesses via our social media channels and our COVID update emails. If you'd like to receive those emails, please contact a member of the Shawnee Chamber staff. 
Please see helpful grants, programs, and other links all listed below. Scroll through to see what options may be best for you and your business.
Small Business Grant Programs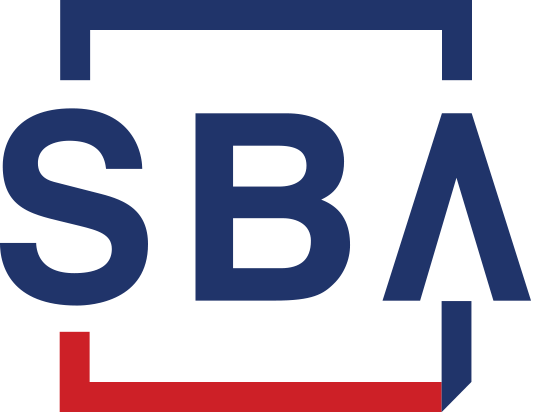 With a third COVID-related stimulus act approved by Congress and President Biden in March of 2021, many new grant programs were established and received additional funding through the Small Business Administration.  These include:
Each of these programs offers specific funding relief opportunities and eligibility is expansive. We've detailed each of these programs in a recent COVID email sent to members and you can view that here.
We encouraged you to apply for any of these programs that can help sustain your business!
Johnson County Community College Cares Act Training
If your job has been affected by COVID-19 Cuts, JCCC can help you get training — for free! Through the federally funded CARES Act, Johnson County Community College's Continuing Education department is offering a variety of programs at little to no cost for those who've experienced reduced hours, furloughs, or even unemployment in Johnson County. It is also an opportunity to train up staff and shift your business model in the wake of COVID. Find out more via the link below!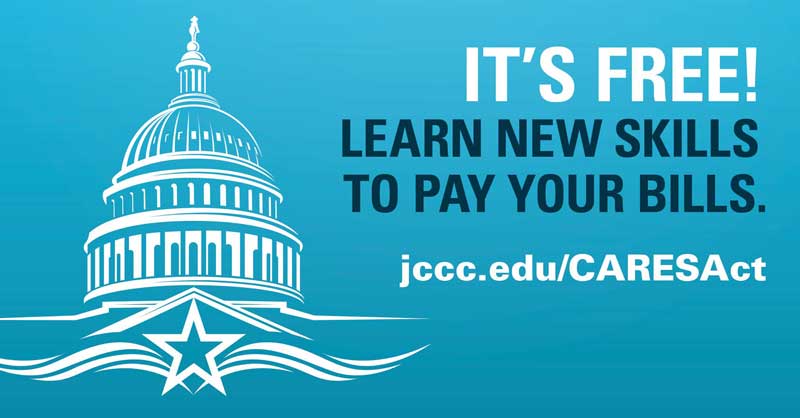 Johnson County CARES Act Grants
The Johnson County Government has opened applications for its grant program via CARES Act funding. The grants are managed by the Enterprise Center in Johnson County and can be applied for on their website. Grants are for up to $10,000 and are available for any business that was significantly impacted via COVID-19 in Johnson County with up to 50 employees. Apply for the grants via the link below.
PLEASE NOTE The application period for JoCo CARES Grants has passed. However, grants may be available again in the future so we will keep this information here!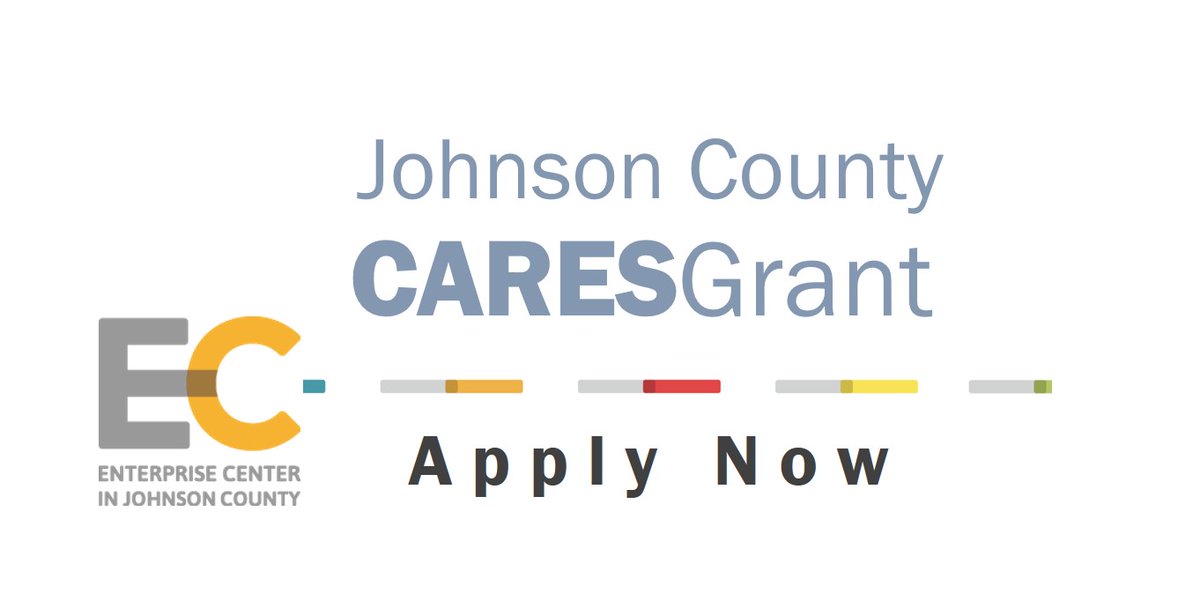 City of Shawnee SERA Grants
The City of Shawnee has recently announced it's Shawnee Economic Recovery Assistance Grant program. This up to $5,000 grant is a lease assistance program that will assist qualifying, non-essential businesses during this tough economic time. Find out more information by clicking the logo below or visiting this webpage.
PLEASE NOTE The application period for SERA has passed. However, SERA Grants may be available again in the future so we will keep this information here!

Kansas Department of Commerce Back to Business Grants
In August of 2020, the Kansas Department of Commerce and Governor Laura Kelly announced new business-related grants via a CARES Act funding distribution. Among these grants, was the Small Business Working Capital Grant, which is a widely applicable program for any business or organization that was impacted by COVID. However, these grant applications have now closed. For more information about other Kansas Department of Commerce Grants, visit their website.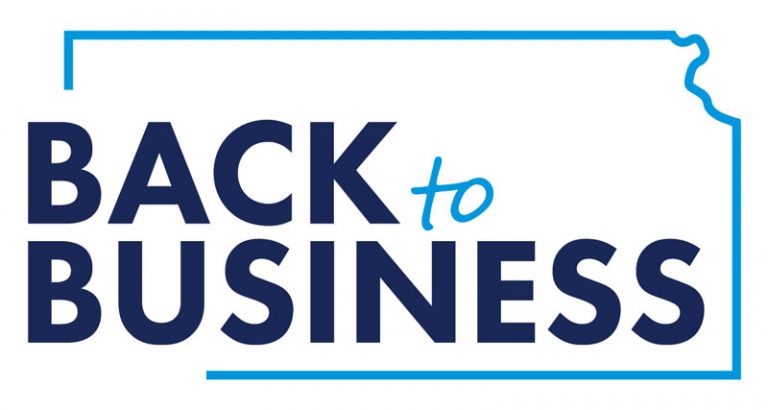 As we've switched most, if not all, of our event programming to virtual we have been recording our webinars and uploading them to our YouTube channel! Click the image below to visit our YouTube page. 
Read our Reopening Toolkit!
Utilize our COVID-19 Reopening Toolkit! We've got printable posters and helpful CDC guidance information in it. Click the image below to read it.
Check these articles and content we believe are helpful during COVID-19:
Reopening Guidance:

Sector-specific guidance:
Ready to Open: A Playbook for Your Small Business – A step-by-step guide to help your company reopen safely and keep employees and customers healthy and informed as restrictions lift across the country. The playbook includes safety and sanitation guidance, communications advice, and other best practices. Click here
Standardized Employee Screening Questionnaire – Sample screening questions to ask employees upon return to work and on a regular basis moving forward. This template is based on questions required or recommended by various states as well as input from U.S. Chamber member companies of all sizes and sectors. Click here
Government Action:

Business and Individual Relief:

About COVID-19:

Working Remote:

Mental and Physical Health During COVID-19

Additional Resources: