Visit Shawnee Names its Two 2021 Tourism Award Recipients
On May 13th, 2021 Visit Shawnee continued its tradition of naming its two annual Tourism Award recipients at its Tourism Celebration Luncheon event. The Tourism Luncheon featured Lieutenant Governor and Secretary of Commerce David Toland as its key speaker and also included the Mill Valley Jazz Band! It was hosted at the Pavilion at the Theater in Shawnee Mission Park and Governor Toland provided remarks on how the Kansas Division of Tourism's move under the Department of Commerce will positively affect the economy of our state.
After Gov. Toland's remarks, the award recipients were announced. See who received each below! For more information on Visit Shawnee's Tourism Awards, visit their overview page where you can see past recipients dating back to 2009.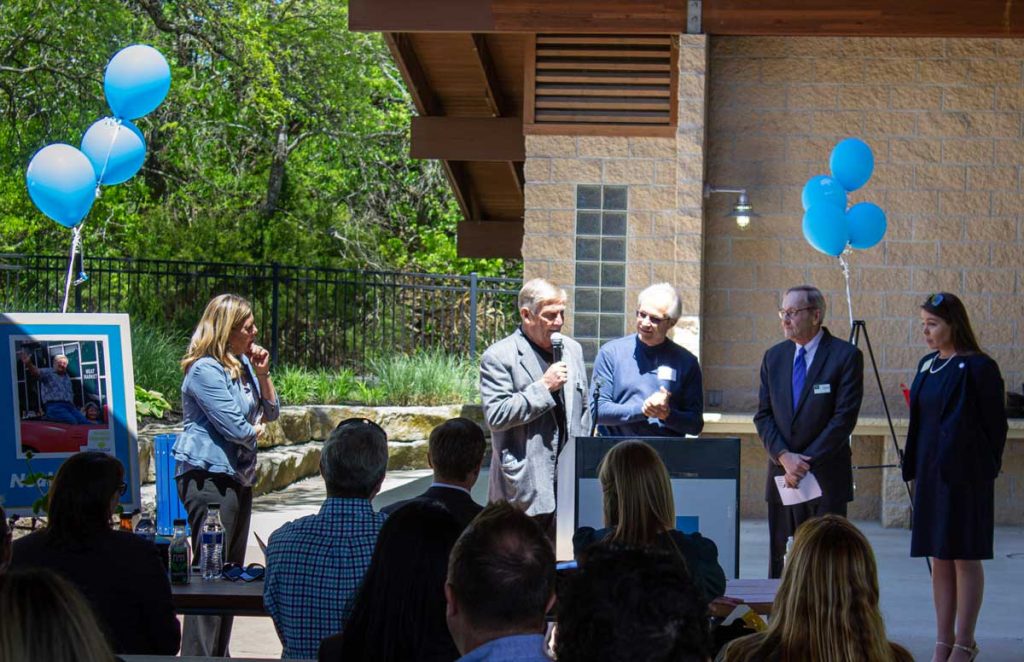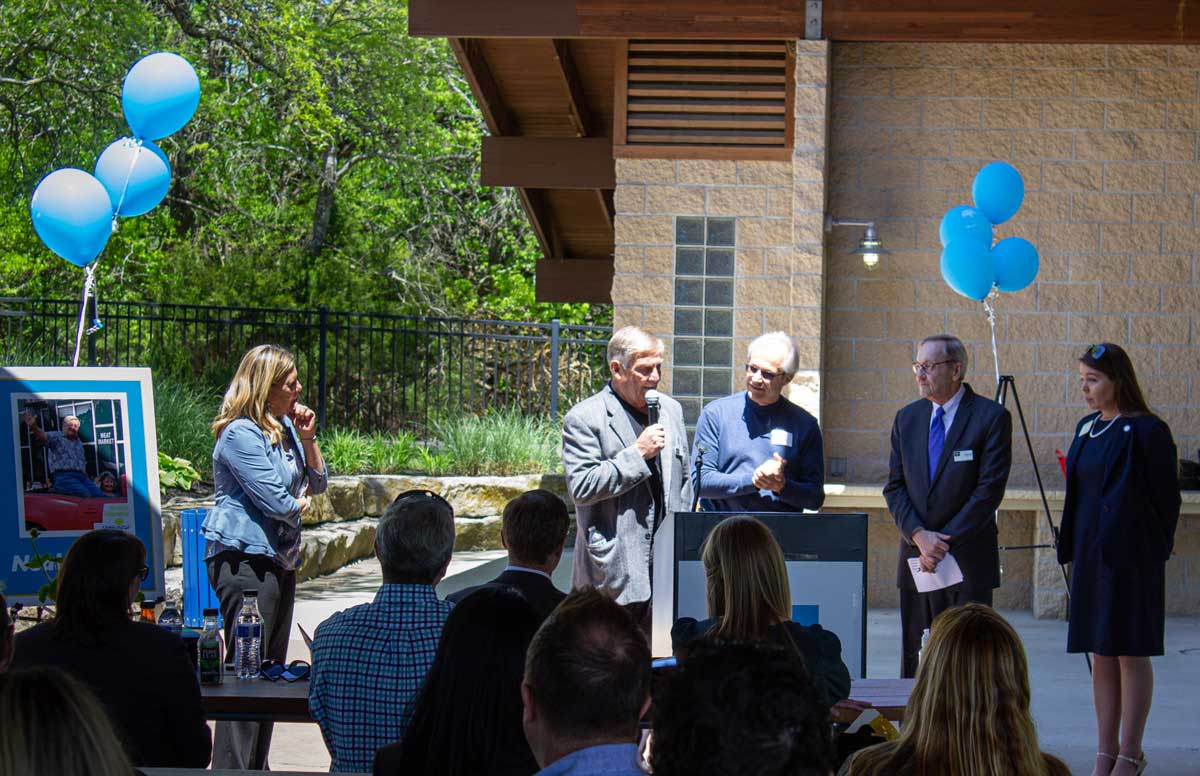 2021 Good Starts Here Award - Neal Sawyer
The Good Starts Here Award is nominated and selected by the Visit Shawnee Executive Committee. It is presented annually for outstanding service to Shawnee Tourism, including the support of community events, continued excellence in service, welcoming offerings for visitors, and more...
Neal Sawyer of Rebuilding Together Shawnee was named the 2021 Good Starts Here Award recipient for his continued service to both the Visit Shawnee Advisory Committee and to the Shawnee community. Neal is known for his time serving as a Shawnee City Councilmember and for volunteering at countless community events including Old Shawnee Days, St. Patrick's Parade, and many more (of which often you will see him working in the Visit Shawnee tent).
Neal also served as a three-term Chair of the Visit Shawnee Advisory Committee, specifically offering to extend his service for an extra year due to the incoming Chair vacating his position.
He has also been an important figure in the community, serving as the Co-President of Rebuilding Together Shawnee. He has helped that organization grow to expand its services to residents in need and to help them live independently with dignity.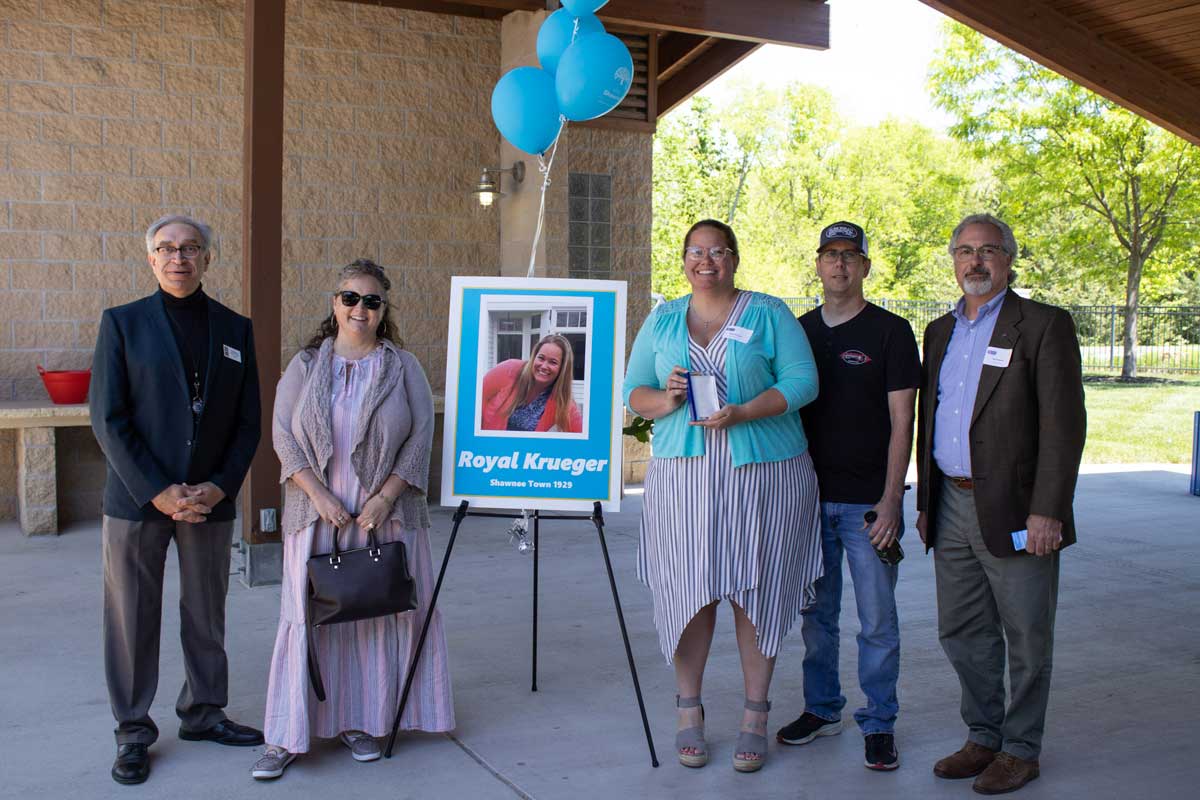 2021 Shawnee Friendly Service Award - Royal Krueger
This Shawnee Friendly Service Award is presented annually to a hospitality employee who is known for their exemplary customer service embodying the Shawnee spirit. Managers of local hospitality businesses and organizations nominate line-level employees and the Visit Shawnee staff chooses a recipient based on application criteria.
Royal Krueger of Shawnee Town 1929 was named the 2021 Shawnee Friendly Service Ward recipient for her excellence in customer service. As the Office & Facilities Coordinator at Shawnee Town 1929, she works directly with rental customers and she serves as a front-line employee greeting visitors to the museum and historical site.
Royal has worked at Shawnee Town 1929 for over 20 years and is known throughout Shawnee for her positive and friendly attitude. She assists many events and programs that happen at Shawnee Town 1929 and is often known as the "Mayor of Shawnee Town",  having never lost an election. Her electorate is the Shawnee Town 1929 chickens, of whom she takes care of and has a special passion for.