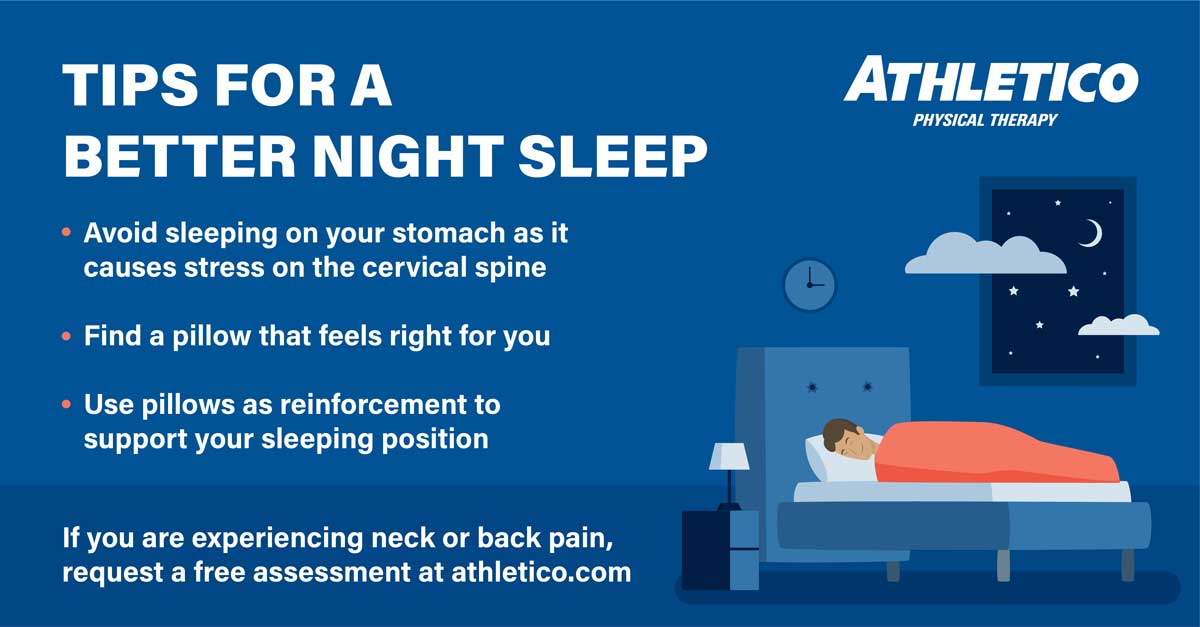 Member Athletico Physical Training has shared a handful of tips to help Shawnee Chamber members and the community celebrate and acknowledge World Sleep Day! Check out what they have to share below.
Did you know early half (46 percent) of the population has reported missing events, work, or making errors at work because of sleep deprivation?
In support of World Sleep Day on March 19th, Athletico Physical Therapy is sharing tips on how to get a better night's sleep and wake up refreshed and pain-free.
Eliminate the stomach-sleeping habit: Stomach sleeping causes stress on the cervical spine, and sleeping with an arm overhead or under the head/pillow can place increased pressure on nerves. For these reasons, physical therapists always suggest sleeping on your side or back. These are also the best positions for maintaining good spinal alignment.
Why finding the perfect pillow is a must: There is no such thing as a one-size-fits-all pillow. Everyone is built differently, meaning each individual has their own pillow preference. Find the pillow that feels best for you. In general, avoid using pillows that are too high or stiff, which can result in morning pain or stiffness. And pillows that are too flat can strain your neck.
Pillow reinforcements can help: Don't hesitate to add a pillow to your sleep routine. Put the pillow under your knees when lying on your back to provide extra support to the lower back. If you're typically a stomach sleeper, placing a pillow under your hips will help take the curve out of your back.
If you are experiencing neck or back pain, request a free assessment at athletico.com
More Chamber Blog Posts...