Visit Shawnee Executive Director, Kevin Fern, Appointed to Kansas Governor's Council on Travel Tourism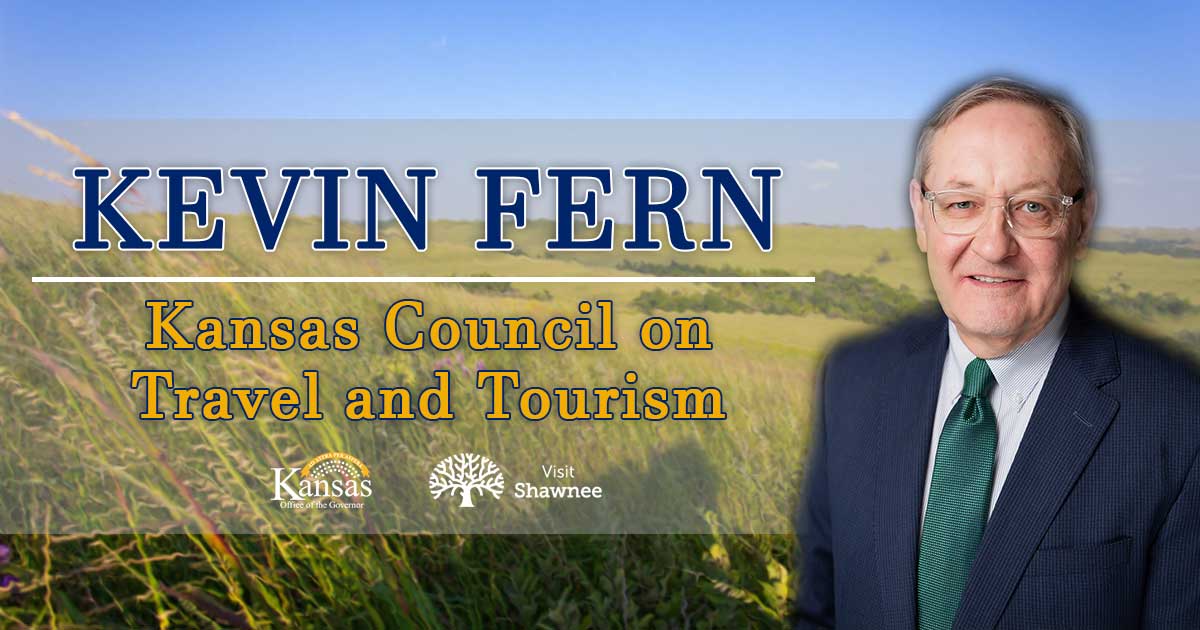 On November 13th, Governor Laura Kelly appointed Kevin Fern, Executive Director of Visit Shawnee, to the Kansas Council on Travel and Tourism.
"The tourism industry is an essential part of our state's economy," Kelly said. "I trust...Kevin will be [a] great addition to the council, as [he has a] long history of promoting tourism across Kansas."
The council actively works on advising the development of new tourist attractions in Kansas and on the expansion of existing tourist attractions. It meets quarterly and is comprised of 17 members, including six state legislators.  On being appointed to the Governor's Council...
Kevin said "I am honored to be selected by the Governor to serve on this council. I look forward to making a positive contribution and helping keep Kansas a great place to visit."
Kevin is an active member in a variety of local, state and national tourism and hospitality associations, including:
Kevin has served as Executive Director of Visit Shawnee since 2008 and has overseen the expansion of hotel room inventory by 67%. Visit Shawnee actively markets and promotes Shawnee as a destination for leisure travel, business travel and sports tournaments, with the primary goal of creating a positive economic impact in the Shawnee community.